I got a request from my sister-in-law as she was preparing her trip to the US. I responded on the blog's Facebook page. Assuming Americans could be interested by what a Belgian recommends to his fellow Francophones about the US (NYC and DC in particular), I will post it here as well. If you think I am completely off the mark and miss the main points, just let me know and come forward with your own advice.
I started by suggesting « The Son » by Philipp Meyer which I had just finished. I loved that book. It is a novel with three voices telling the story of three generations in Texas (admittedly quite far from the East Coast), starting with raids by and against the Comanche, ending with the oil boom and including the conflicts with the Mexicans.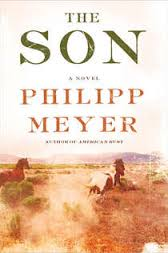 For New-York, I recommend « The Goldfinch » by Donna Tartt which takes place for a large part in New York's world of art and antiques (with an eventful visit to the Met), but also in Vegas and a little bit in Amsterdam. A 13 year old boy finds himself in possession of a Dutch masterpiece, on the days his mother dies in a terrorist attack. His coming of age will be intertwined with the fate of that painting.
For Washington, DC, I do not really have novels to recommend, which is a little bit of a shame given that I live there. If you have suggestions, don't hesitate. I found this list, but I haven't read any of the books.
But a good way to prepare your trip would be to watch some excellent TV series or movies. Of course, there is House of Cards which, even though shot mainly in Baltimore, is an excellent introduction to how the political world in DC works (and deals blows under the belt).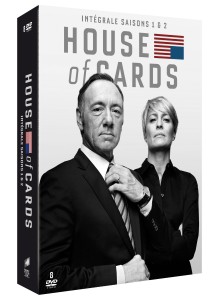 Another series we like a lot is « The Americans ». It takes places during the 80's in the Virginia suburb of Falls Church, close to where we live. Elizabeth and Phillip have two kids and work for a travel agency. But actually they work deep undercover for the KGB. Nobody knows about it, not their children, not their neighbor Stan who works in counter-intelligence for the KGB. They are in an arranged marriage, but not everything is so black and white during the Cold War.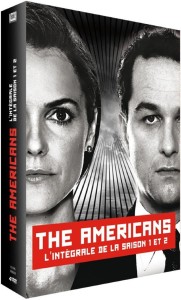 Finally, a very famous movie, «All the President's Men » which tells the Watergate story and the investigations led by the Washington Post's Woodward and Bernstein which will lead to Nixon's resignation. With Robert Redford and Dustin Hoffman.

So I am coming to the end of my suggestions. But it is difficult to resist a short come back to New York. I recommend visiting Washington Square near Greenwich Village and NYU. "Washington Square" is also the title of a novel written by Henry James, which I have not yet read. This square is also mentioned in « Diamonds and Rust » by Joan Baez. It is a song full of nostalgia about the couple that the « Queen of Folk » was forming with Bob Dylan. To me, this is the nicest love song written and interpreted by a woman.
Here are the verses mentioning Washington Square:
Now I see you standing
With brown leaves falling around
And snow in your hair
Now you're smiling out the window
Of that crummy hotel
Over Washington Square
Our breath comes out white clouds
Mingles and hangs in the air
Speaking strictly for me
We both could have died then and there
And Joan Baez' song:
For New York, Jamba added some of his own tips: ¾ of Woody Allen's movies (including "Manhattan" , "Annie Hall" and "Bullets Over Broadway" as well as "New York Stories" by 3 giants : Martin Scorsese, Francis Ford Coppola and  Woody Allen. And for novels: Tom Wolfe's "The Bonfire of the Vanities", Bret Easton Ellis "American Psycho" , the "New York Trilogy" by Paul Auster and part of "Freedom" by Jonathan Franzen.
And he offered two great ouvertures of Woody Allen's movies:
Manhattan:

Annie Hall: