I am starting a short series about novels describing the experiences of African immigrants in America. I have recently read several books taking this angle and since I am myself a foreigner living in the United States and that moreover I frequently travel to Africa, I really enjoyed reading them.
The first one is « Americanah » written by Nigerian novelist Chimamanda Ngozi Adichie. Ifemelu and Obinze are two teenagers falling in love while in high school in Lagos. Ifemelu goes studying in the US. She tries to blend in, discovers racism, but also the differences between African-Americans and immigrants from Africa. These stories are sometimes discussed in an African hair salon, sometimes written tongue-in-cheek in her blog about racial relations in America. She has one relationship with Blaine, an African-American academic and another one with Curt, a rich white guy. Her blog starts bringing her a certain notoriety. Meanwhile, Obinze did not manage to immigrate to the US and landed in London where he ends up doing menial jobs while staying in the country illegally. He is deported to Nigeria where a little bit by accident he becomes successful in the real estate business.  He lives a grand life, with a perfect wife and children enrolled in Lagos' top schools. But Ifemelu, who had cut ties with him for many years, comes back homesick to her country. This is a wonderful love story across three continents paired with a subtle and humorous observation of race and class. A real pleasure!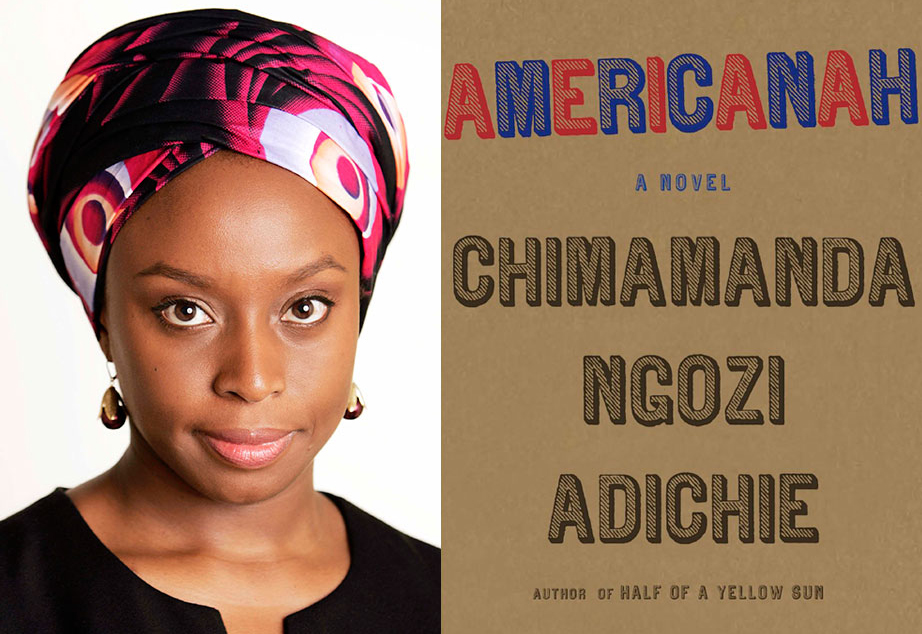 « Behold the Dreamers » by Cameroonian novelist Imbolo Mbue takes us from Limbe, a small city on the sea and at the foot of Mount Cameroon, in the English speaking part of the country to New York City. Jende Jonga comes from Limbe to Manhattan having managed to arrange a visitor visa which he is dreaming to exchange for a green card. He works as a driver, first for a limousine company, but finds a way to be hired as private chauffeur for Clark Edwards, an executive at Lehman Brothers. The year is 2007. Jende brings his wife Neni and his son Liomi and they settle in Harlem. He drives Clark, his wife Cindy and his two children everywhere around town. Neni studies to become a pharmacist but also goes to help in the Edwards household when they move to the Hamptons for the summer. As a chauffeur, Jende is a model of discretion even if he doesn't miss anything from Lehman Brothers's bankruptcy or Clark's sexual adventures. Neni, on the contrary, doesn't really mind her own business and lets herself be drawn into the maelstrom taking over the Edwardses' marriage. A culture shock, described with subtlety, irony and generosity, a very nice book showing how the American dream remains such a strong pull.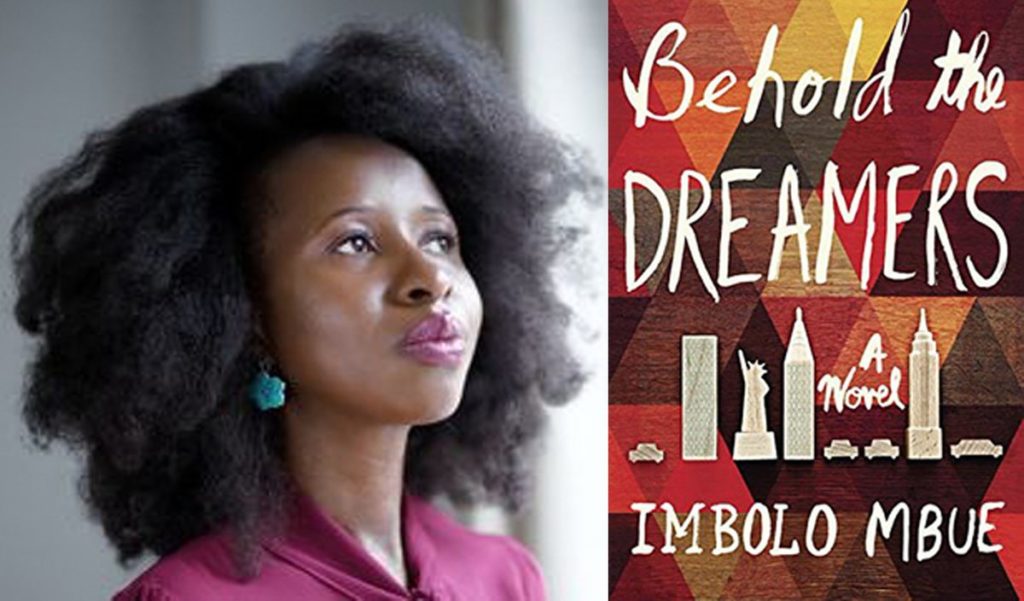 In « The Beautiful Things that Heaven Bears », Dinaw Mengestu a writer originally from Ethiopia tells the story of Sepha Stephanos. He left Addis Abeba at a young age as his father, a lawyer, was being persecuted by the regime. He is now managing a run-down convenience store in Logan Circle in Washington, DC. He often gets together with « Congo Joe » and « Ken the Kenyan », two other immigrants from Africa he met during his first job at a hotel. Logan Circle was previously a fancy neighborhood in the nation's capital, but it is now in pretty bad shape. Few Whites venture there, except for the policemen or social workers. But here come Judith, a white single mother who moves in with Naomi, her biracial daughter, in one of the Circle's mansions.  After school, Naomi spends hours at Sepha's store to keep him company. Through Naomi, Sepha gets closer to Judith and they almost fall in love. But the neighborhood's inhabitants don't see Judith's arrival in a good light, fearing it as a sign of gentrification. Another beautiful novel smoothly written, without any pathos, and which wonderfully describes the hopes, expectations, misunderstandings and disillusions encountered by Africans coming in the US.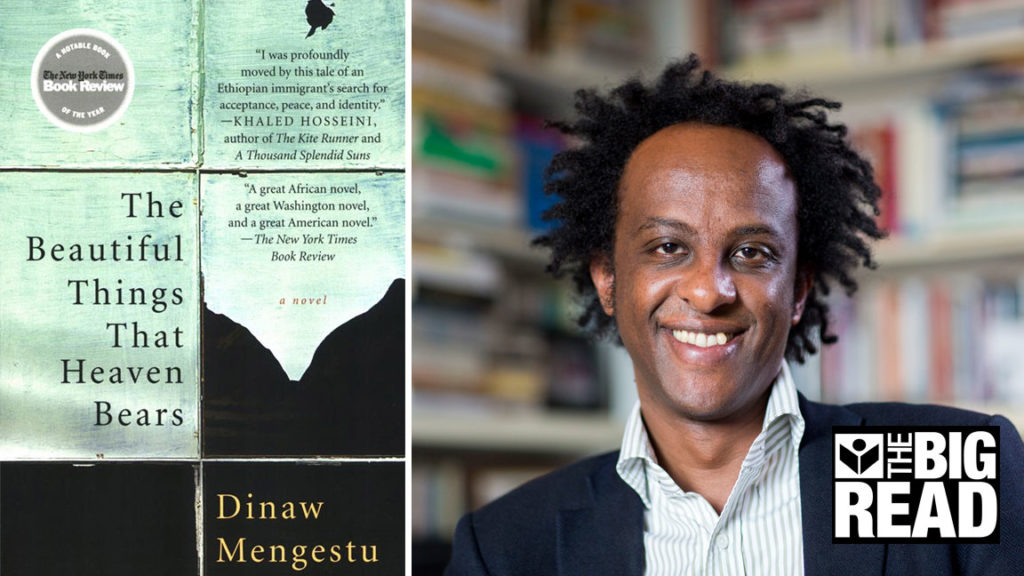 Egyptian writer Alaa Al Aswany's novel « Chicago » focuses on a group of Egyptian immigrants working in the histology department at the University of Illinois in Chicago. There are two well settled professors of Egyptian origin – as well as a famous Coptic cardiac surgeon –who seem to have chosen the American way of life: American wives, exemplary academic careers and a good whisky on Saturday night. However, one is nostalgic of his years as a young doctor in Cairo and his first love that he left behind while the other finds it difficult to behave as a modern father when his daughter goes out with an artist who is broke and a junkie. We also meet the Egyptian graduate students, all hard working but coming from very different backgrounds: one is a political opponent, another one is the president of the Egyptian students' union and working for the secret services and one is a brilliant girl coming from a modest and traditional rural family. She falls in love and becomes pregnant out of wedlock with one of her fellow student. The intrigue develops around the visit to Chicago by the Egyptian President and an attempt to read a message denouncing the oppression by the regime in front of the head of state with the television cameras on. This reminds us that Al Aswany, over and above his talent as a writer famous in the Arab world and internationally, is first and foremost a dentist who studied in Chicago and later became one of the leading voices of the « Egyptian Spring ». I really enjoyed his novel « Chicago ». The book proved quite controversial in Egypt because of the direct – but neither gratuitous nor vulgar – description of the sexual lives of his characters. This was also revolutionary for Egypt.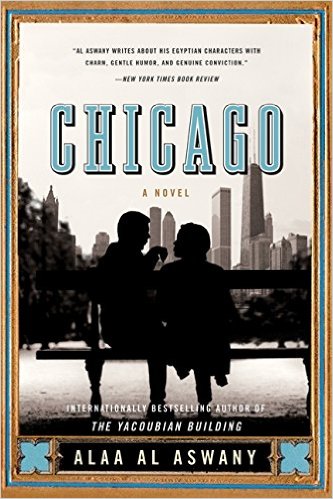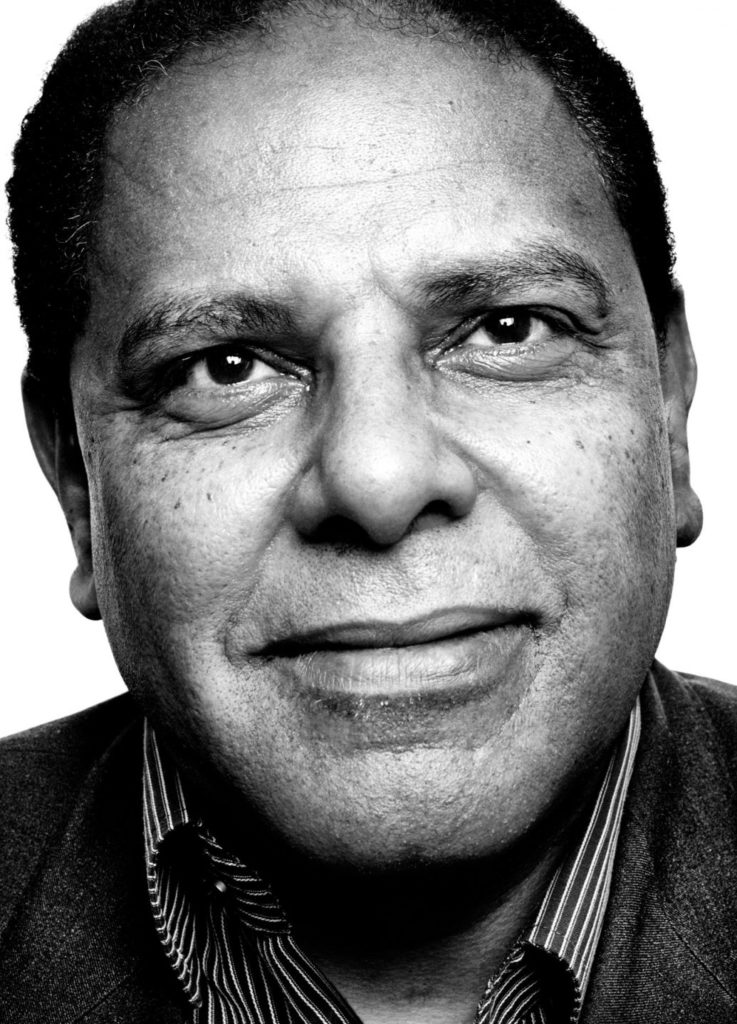 I enjoyed very much doing this engrossing literary tour of immigrations experiences in the US as seen by four African novelists. Far from clichés, preconceptions and easy pathos. Each book keeps a solid anchor in the writer's culture of origin, but all offer this prism of discovery, apprehension, surprise and humor when confronted with the American experience, not very different from my own perception. They also made me appreciate New York, Chicago and Washington from unexpected angles.