Muriel asked for some suggestions for her next trip to Cambodia and Laos. Unfortunately, I have never been in Laos, so I cannot help her for this country. If you have suggestions, don't hesitate to give them in a comment.
For Cambodia and the country's recent history, in particular the Khmer Rouge period (1975-79), the book by François Bizot « The Gate (Le Portail) » is an excellent testimony. He was a French ethnologist in Angkor when the Khmer Rouge took control of the country and captured him. He seems to have been the only Westerner who escaped the internment camps. One of the worse war criminals, Duch, interrogated him.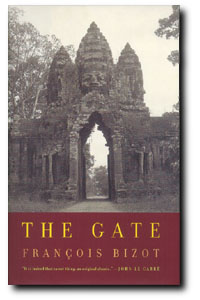 "The Gate" together with another autobiographic book by François Bizot which I have not yet read "Facing the Torturer (Le silence du bourreau) » inspired a recent movie by Régis Wargnier « The Gate (Le temps des aveux) » which describes the relationship between Bizot and Duch. It's a very nice, very human movie. One interesting detail: Duch's character is played by Cambodian actor Kompeak Phoeung who in real like also happened to be Duch's interpreter when he was appearing in front of the Tribunal for the Genocide in Cambodia.

« The Killing Fields » is another great movie about the Khmer Rouge period and the friendship between a Cambodian and an American journalist. When I watched this movie for the first time, it opened my eyes about the horrors of the Pol Pot regime.  Here is the trailer:

Obviously, this is very dark period of Cambodian history and one might prefer lighter reading for a holiday trip.
The novel "The Sea Wall (Un Barrage contre le Pacifique)" launched Marguerite Duras' career (the author of "The Lover") and is partly autobiographical. It takes place in a concession bought by the author's mother on the Gulf of Siam, then in French Indochina, now in Cambodia, close to the Vietnamese border.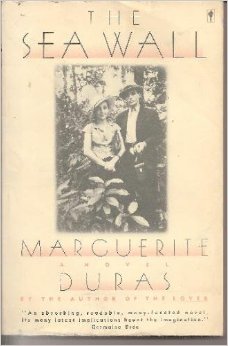 The novel « The Sea Wall » has been adapted twice as a movie, first by René Clément in 1958 (under the title « This Angry Age ») which I have not seen, and then in 2008 by French-Cambodian realisator Rithy Panh with Isabelle Huppert in the mother's role. I just watched it and found it excellent. Here is the trailer.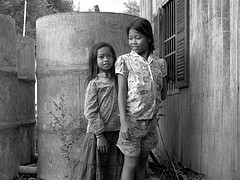 Muriel suggested another movie by Rithy Panh « One Evening after the War (Un soir après la guerre)". It tells the story of a demobilized soldier at the end of the war who struggles to make ends meet but falls in love with a bar girl. She founds that movie: "Great, very subtle and delicate with a splendid photography. To be recommended!" I fully agree.