It was by chance that I stumbled on the Museum of Innocence. Not the book. The Museum. After visiting Dolmabahce Palace, I walked along the Bosphorus and decided, without any directions, to climb the streets going up to Beyoglu. I got lost, but I saw the brand new signs pointing, in Turkish and in English to this « Museum of Innocence », an ancient wooden house freshly renovated. The museum was not mentioned in my somewhat outdated guidebook.  I arrived five minutes before closing, too late to get in. I walked further up in the neighborhood, led by the drums of a wedding party overflowing in the street.
I was just making a 24 hours stop-over in Istanbul. On the plane, I found a « Newsweek » article interviewing Orhan Pamuk about the opening of his new museum, the novel's namesake. Back home, I bought the book.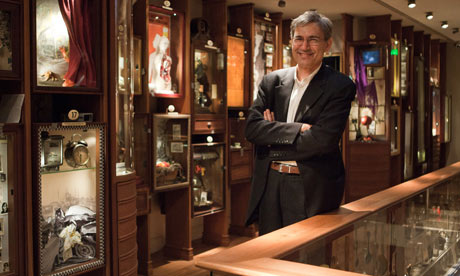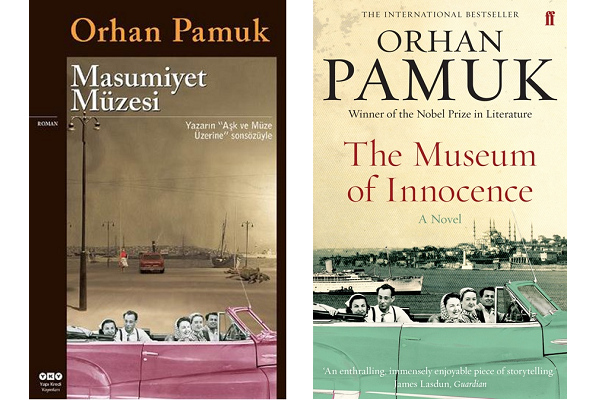 Kemal is 30 years old, and he is the son of a modern and well-to-do family. He is set to marry Sibel. Everybody agrees: they are a perfect match. He goes to buy a handbag for his fiancée in a boutique called « Şanzelize », the Turkish transcription for the Parisian famous shopping avenue.  He recognizes the young girl working in the shop.  It is Füsun, a distant relation, from a less affluent part of the family. She is 18 and he falls madly in love with her.
This love will give him the happiest hours of his life, but will also ruin his marriage with Sibel. He will pursue it against all odds and despite the impassable hurdle of Füsun's marriage.  Nostalgic of the first days of their encounter, desperate for having married Sibel instead of following his heart, Kemal starts compulsively accumulating all the objects reminding him of Füsun.
When finally they are free to love each other, they start a trip to Paris. But she dies when driving the car. Kemal will find consolation in all the objects that he amassed and which serve as testimony of their passion and that period. This collection, described in the novel, Ohran Pamuk painstakingly embodied and presented it in his museum.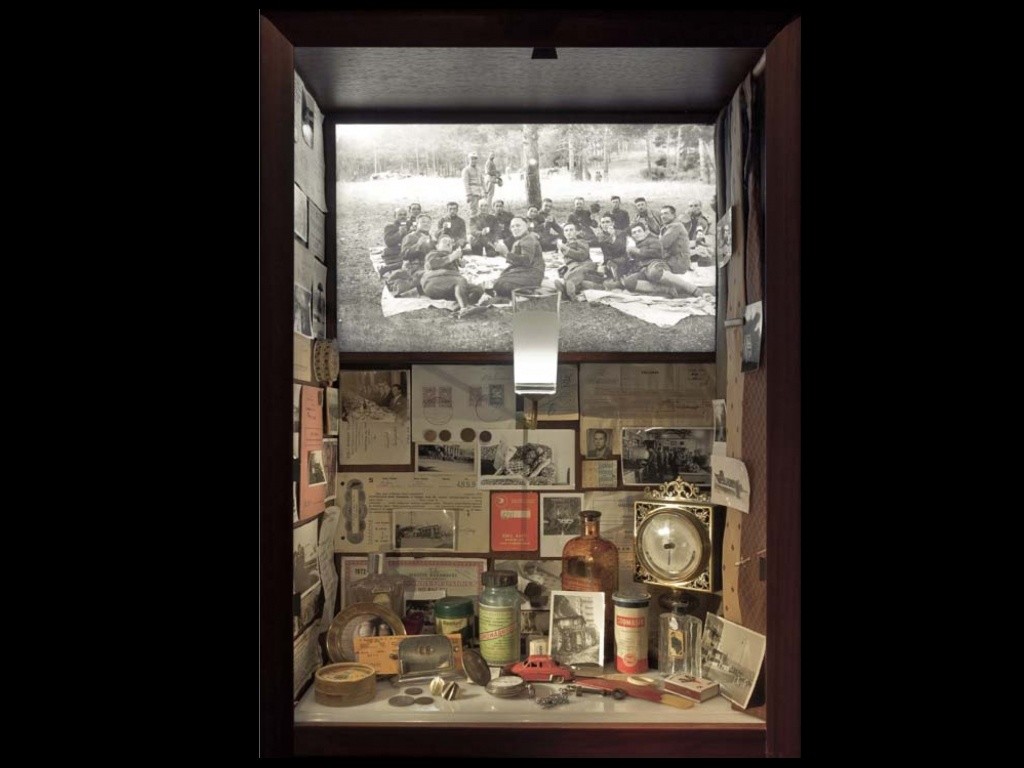 After reading the book, I took advantage of a new trip to Istanbul to visit the museum. Each display corresponds to one or a few chapters, allowing to relive the novel step by step. Some visitors are flipping its pages while looking at some of the objects.  The museum is also a very personal and moving testimony of the life in Istanbul in the 70s. A city which in an almost awkward way (the Şanzelize boutique) wanted to be modern and European, but was still heavily anchored in the life of its neighborhoods, their traditions and conservatisms.